Mystery Jets for #CoversForCarers to raise money for the RCN Foundation
£14,368

of £15,000 goal for #CoversForCarers

£399

raised by Mystery Jets

43

voters

Campaign Finished
About the campaign
They've sung fondly of the girl Two Doors Down, recounted tales of Young Love with Laura Marling and dreamt of being Someone Purer, but now Ivor Novello nominees Mystery Jets are taking part in a new challenge to raise money for frontline healthcare workers. Their latest album, A Billion Heartbeats released in April, praised the NHS and called for widespread kindness at a time when both have never been in greater demand.
About The RCN Foundation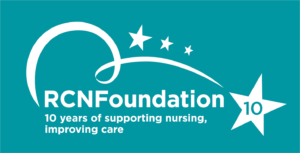 The RCN Foundation is an independent charity with close links to the Royal College of Nursing. It was established in 2010, and its aim is to support nursing and improve the health and wellbeing of the public. RCN Foundation is there for every current and former nurse, midwife and health care support workers and supports, strengthens and champions the nursing and midwifery community throughout the UK.
The money from this challenge will go to the RCN Foundation COVID-19 Support Fund, which directly responds to challenges faced by frontline health and social care staff. One health care worker, who has already received financial support during the COVID-19 crisis said: "The grant from the RCN Foundation has made an unimaginable difference, both financially and emotionally at this difficult time. It has enabled me to pay my bills and continue to self-isolate for several more weeks, which has been such a relief to me and my family, given my ongoing underlying health issues. I'm so grateful for the support."
How does Covers for Others work?
Below is a list of songs, one of which Mystery Jets will reinterpret and perform for your enjoyment. You can vote for the song you'd like them to cover by making a donation towards the campaign – the more you give, the more votes you cast. The winning song that gains the most votes will be revealed on Friday (June 5), and they'll live stream their performance on Saturday (June 6) at 8pm (BST) on Instagram.
Results
01

WINNER:

Dancing On My Own

by

Robyn




121 votes (30%)

02

Not

by

Big Thief




100 votes (25%)

03

Closing Time

by

Semisonic




97 votes (24%)

04

Only Love Can Break Your Heart

by

Neil Young




40 votes (10%)

05

Heroes

by

David Bowie




25 votes (6%)

06

In the Aeroplane Over the Sea

by

Neutral Milk Hotel




16 votes (4%)
Preview songs
Latest votes
nicola donated £5 and voted for Dancing On My Own by Robyn
2020-06-04 22:53:58
Anonymous donated £40 and voted for Dancing On My Own by Robyn
2020-06-04 22:53:56
Anonymous donated £5 and voted for Only Love Can Break Your Heart by Neil Young
2020-06-04 22:32:48
Samuel donated £5 and voted for Not by Big Thief
2020-06-04 21:52:35
Kenneth donated £5 and voted for Dancing On My Own by Robyn
2020-06-04 21:43:58
Nicholas donated £2 and voted for Closing Time by Semisonic
2020-06-04 20:48:11
Anonymous donated £3 and voted for Dancing On My Own by Robyn
2020-06-04 20:45:47
Anonymous donated £10 and voted for Dancing On My Own by Robyn
2020-06-04 20:24:38
Mark donated £10 and voted for Dancing On My Own by Robyn
2020-06-04 20:16:51
Anonymous donated £5 and voted for Closing Time by Semisonic
2020-06-04 20:12:53