Lauran Hibberd for #CoversForCarers to raise money for the RCN Foundation
£14,368

of £10,000 goal for #CoversForCarers

£665

raised by Lauran Hibberd

86

voters

Campaign Finished
About the campaign
Humorous, infectious and charismatic in equal measure, Isle Of Wight's rising sensation Lauran Hibberd thrives once more with anthemic single Frankie's Girlfriend, firmly solidifying her growing status within the UK's emerging indie elite. Buzzing across the airwaves with BBC Radio 1's Annie Mac, Huw Stephens and Jack Saunders all throwing their support behind the young musician, Lauran's witty, off-kilter approach continues to attract glowing praise from the online community (The Line Of Best Fit, Clash, The 405) and welcome comparisons to contemporaries including Courtney Barnett and Phoebe Bridgers.
About The RCN Foundation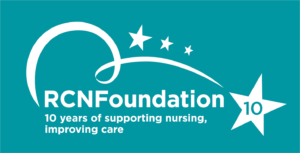 The RCN Foundation is an independent charity with close links to the Royal College of Nursing. It was established in 2010, and its aim is to support nursing and improve the health and wellbeing of the public. RCN Foundation is there for every current and former nurse, midwife and health care support workers and supports, strengthens and champions the nursing and midwifery community throughout the UK.
The money from this challenge will go to the RCN Foundation COVID-19 Support Fund, which directly responds to challenges faced by frontline health and social care staff. One health care worker, who has already received financial support during the COVID-19 crisis said: "The grant from the RCN Foundation has made an unimaginable difference, both financially and emotionally at this difficult time. It has enabled me to pay my bills and continue to self-isolate for several more weeks, which has been such a relief to me and my family, given my ongoing underlying health issues. I'm so grateful for the support."
How does Covers for Others work?
Below is a list of songs, one of which Lauran will reinterpret and perform for your enjoyment. You can vote for the song you'd like him to cover by making a donation towards the campaign – the more you give, the more votes you cast. The winning song that gains the most votes will be revealed on Friday (May 8), and she'll post her performance on Saturday (May 9) at 7pm (BST) across her social profiles (links at top of page).
Results
01

WINNER:

Say Yes

by

Elliot Smith




230 votes (35%)

02

Buddy Holly

by

Weezer




176 votes (27%)

03

Bad Guy

by

Billie Eilish




149 votes (23%)

04

Kyoto

by

Phoebe Bridgers




69 votes (11%)

05

Hotel Yorba

by

White Stripes




31 votes (5%)
Latest votes
Anonymous donated £20 and voted for Buddy Holly by Weezer
2020-05-07 23:01:26
Ian donated £5 and voted for Bad Guy by Billie Eilish
2020-05-07 21:50:54
Daniel donated £10 and voted for Bad Guy by Billie Eilish
2020-05-07 20:21:25
Cecile donated £10 and voted for Bad Guy by Billie Eilish
2020-05-07 18:54:06
Anonymous donated £20 and voted for Buddy Holly by Weezer
2020-05-07 18:48:59
David donated £13 and voted for Say Yes by Elliot Smith
2020-05-07 18:22:35
Hannah donated £5 and voted for Buddy Holly by Weezer
2020-05-07 17:22:08
Verity donated £20 and voted for Hotel Yorba by White Stripes
2020-05-07 16:19:05
Mark donated £5 and voted for Buddy Holly by Weezer
2020-05-07 15:27:15
Lilit donated £15 and voted for Buddy Holly by Weezer
2020-05-07 14:42:57