Frank Turner for #CoversForCarers to raise money for the RCN Foundation
£14,368

of £10,000 goal for #CoversForCarers

£10,264

raised by Frank Turner

1,111

voters

Campaign Finished
About the campaign
Frank Turner started his musical career as the vocalist of post-hardcore band Million Dead but following the band's split in 2005, embarked upon a primarily acoustic-based solo career. His unique blend of folk punk concoctions have led him to build an army of fans and play over 2,000 live shows including a sold out performance at Wembley Arena. Frank's latest album, No Man's Land, was released in August 2019.
About The RCN Foundation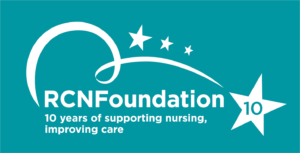 The RCN Foundation is an independent charity with close links to the Royal College of Nursing. It was established in 2010, and its aim is to support nursing and improve the health and wellbeing of the public. RCN Foundation is there for every current and former nurse, midwife and health care support workers and supports, strengthens and champions the nursing and midwifery community throughout the UK.
The money from this challenge will go to the RCN Foundation COVID-19 Support Fund, which directly responds to challenges faced by frontline health and social care staff. One health care worker, who has already received financial support during the COVID-19 crisis said: "The grant from the RCN Foundation has made an unimaginable difference, both financially and emotionally at this difficult time. It has enabled me to pay my bills and continue to self-isolate for several more weeks, which has been such a relief to me and my family, given my ongoing underlying health issues. I'm so grateful for the support."
How does Covers for Others work?
Below is a list of songs, one of which Frank will reinterpret and perform for your enjoyment. You can vote for the song you'd like him to cover by making a donation towards the campaign – the more you give, the more votes you cast. The winning song that gains the most votes will be revealed on Friday (May 8), and he'll live stream his performance on Saturday (May 9) at 8pm (BST).
**NEW UPDATE**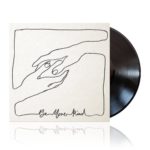 Frank has kindly donated a signed copy of Be More Kind for one lucky donor picked at random. To be eligible to win the prize, you need to have donated £15 or more, and we will contact you by email on Friday 8th if you win. You can donate in multiple payments (so for example if you have donated £8 already, you can donate another £7 and will be come eligible for the draw). Good luck!
Results
01

WINNER:

Head Rolls Off

by

Frightened Rabbit




3,225 votes (31%)

02

59 Sound

by

The Gaslight Anthem




3,035 votes (30%)

03

If I Ever Leave This World Alive

by

Flogging Molly




2,582 votes (25%)

04

Fast Car

by

Tracy Chapman




864 votes (8%)

05

I Wanna Go

by

The Wildhearts




380 votes (4%)

06

Rehab

by

Amy Winehouse




178 votes (2%)
Latest votes
Cassandra donated £15 and voted for 59 Sound by The Gaslight Anthem
2020-05-07 23:59:52
David Alan donated £2 and voted for Fast Car by Tracy Chapman
2020-05-07 23:59:44
Dan donated £5 and voted for 59 Sound by The Gaslight Anthem
2020-05-07 23:55:54
philip donated £10 and voted for If I Ever Leave This World Alive by Flogging Molly
2020-05-07 23:53:43
Pete donated £50 and voted for Head Rolls Off by Frightened Rabbit
2020-05-07 23:52:50
Erin donated £3 and voted for 59 Sound by The Gaslight Anthem
2020-05-07 23:50:25
Anonymous donated £1 and voted for 59 Sound by The Gaslight Anthem
2020-05-07 23:49:20
Anonymous donated £3 and voted for 59 Sound by The Gaslight Anthem
2020-05-07 23:49:06
Noelle donated £1 and voted for 59 Sound by The Gaslight Anthem
2020-05-07 23:48:27
Carter donated £20 and voted for If I Ever Leave This World Alive by Flogging Molly
2020-05-07 23:46:10