Manus Noble raising money for Action for M.E.
£520

raised of £500 goal

55

voters

Campaign Finished
About the campaign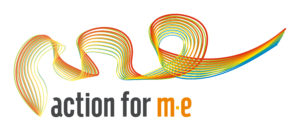 Manus Noble is one of the most exciting and innovative of today's generation of young guitarists, having played across the UK and abroad. Manus is raising money for Action for M.E., a charity that provides support for and funds research into the chronic neurological illness M.E. (Myalgic Encephalomyelitis). It is a condition that affects an estimated 250,000 people in the UK, and around 17 million people worldwide.
How does Covers for Others work?
Below is a list of 8 songs, 1 of which Manus will reinterpret and perform for your enjoyment. You can vote for the song you want him to cover by making a donation towards the campaign – the more you give, the more votes you cast. The winning song that gains the most votes will be revealed on the 9th of December, and Manus will share a video recording of his rendition of it a few days later.
Results
01

WINNER:

Girls Just Want To Have Fun

by

Cyndi Lauper




215 votes (41%)

02

Someone Like You

by

Adele




93 votes (18%)

03

Jolene

by

Dolly Parton




80 votes (15%)

04

Firework

by

Katy Perry




33 votes (6%)

05

Dreaming Of You

by

The Coral




30 votes (6%)

06

Barbie Girl

by

Aqua




29 votes (6%)

07

Oops! I Did It Again

by

Britney Spears




25 votes (5%)

08

Skinny Love

by

Bon Iver




15 votes (3%)
Latest votes
Sean donated £10 and voted for Girls Just Want To Have Fun by Cyndi Lauper
2017-12-13 20:12:52
Anna donated £3 and voted for Skinny Love by Bon Iver
2017-12-12 16:52:04
David donated £5 and voted for Girls Just Want To Have Fun by Cyndi Lauper
2017-12-12 11:23:29
Anonymous donated £5 and voted for Someone Like You by Adele
2017-12-11 20:31:14
Emily donated £5 and voted for Girls Just Want To Have Fun by Cyndi Lauper
2017-12-11 14:00:22
Anonymous donated £5 and voted for Jolene by Dolly Parton
2017-12-11 12:37:19
Anonymous donated £2 and voted for Girls Just Want To Have Fun by Cyndi Lauper
2017-12-11 09:46:58
Geraint donated £20 and voted for Firework by Katy Perry
2017-12-10 23:59:32
Jacques donated £10 and voted for Girls Just Want To Have Fun by Cyndi Lauper
2017-12-10 16:58:33
Steven donated £10 and voted for Skinny Love by Bon Iver
2017-12-10 16:17:44